Yvette Cadriel
Treasury Management Sales Analyst
19 years with Vantage Bank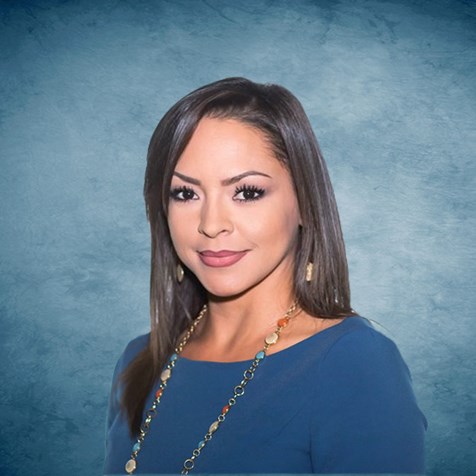 Role at Vantage Bank
My role as a Treasury Management Sales Analyst entails supporting Treasury Management Sales Officers with sales management, reports, product review & enhancements, portfolio, revenue, profitability, and pricing. I prepare and ensure proper execution of onboarding documentation for Treasury Management solutions to clients. I also provide client support and product knowledge in relation to Treasury Management services, as well as monitor implementation from beginning to end to ensure deadlines and client expectations are met. I assist with management of relationships, including renewals of limits for RDC & ACH exposure, resolving service issues, training clients in the use of Treasury Management adoption, audit requests, and have direct communication with client/prospects in coordination with colleagues across Vantage Bank.
Business Leadership
In my 17 years with Vantage Bank Texas, my experience ranges from being an International Lending Assistant to working as a Real Estate Marketing Specialist. I also took on a role as the Retail Strategic Initiatives Manager before joining the Treasury Management team three years ago. All of my previous roles have broadened my experience and, ultimately, molded me into the banker I am today. I have a deep appreciation for what I do and am proud to still be working for such a great organization.
Community
What I love most about the community I serve is that we are now and have always been the type of community that believes in making a difference and going above and beyond for one another.
Community Service
I've always been a believer in giving back and strengthening our community to help those in need. I have continued to show support by giving monetary donations to the United Way. I've have participated in toy drives for the Make-A-Wish foundation, food drives for the RGV Food Bank and donated to the Salvation Army and Goodwill.
Hobbies & Interests
All my extra time outside of work includes spending quality time with family and friends. I absolutely love to workout, try new recipes and recently started journaling. These series of journals are dedicated to my son, MJ. The idea is to remind him of his childhood memories, document important mile stones and share details about our family background. He will always have something tangible to read as an adult that will remind him of how his upbringing was and who we are as a family.
Contact Me About
I specialize in Treasury Management Agreements and service forms, our products and services, as well as the Treasury Management ACE Database.