Kirsten M. Vinson
Commercial Relationship Manager
Five years with Vantage Bank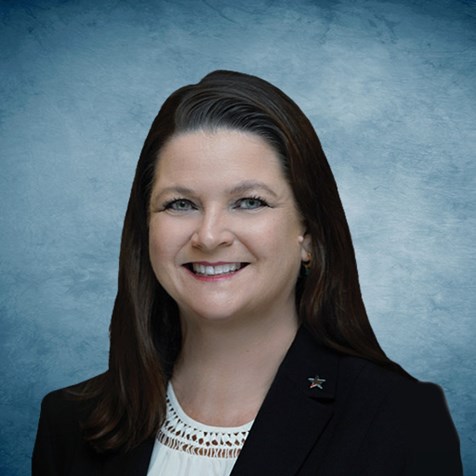 Role at Vantage Bank
As a Relationship Manager, I see my role as being the main liaison between a client and the bank. My job is to get to know the customer, discover their various needs, including financing, deposits, treasury management, international services, and then work with specialized bank team members to meet those needs.
Business Leadership
This coming year will be my 25th in banking. During that time I have been blessed to work in all areas of the bank, including marketing, credit and loan review, branch operations, special assets, mortgage, and commercial lending. My current role as a Commercial Relationship Manager has been my most rewarding.
Community
Since I moved to the Rio Grande Valley nearly 30 years ago with Teach for America, I'm amazed by the growth and innovation we've experienced: the establishment of UTRGV, the expansion of the local economy through the growth of the medical industry and foreign trade, and Space X. Opportunity is everywhere in the RGV!
Community Service
I volunteer with the Food Bank of the Rio Grande Valley (currently Secretary of the Board), and Friends of the McAllen International Baccalaureate (currently Treasurer of this McAllen ISD PTO).
Hobbies & Interests
I love to travel with my family and discover new places. I like spending time exploring nature, whether the mountains or the beach. I enjoy cooking anything and everything.
Contact Me About
I specialize in revolving lines of credit and notes receivable lending.