Jose Martinez-Soto
South & West Branch Network Director
Ten years with Vantage Bank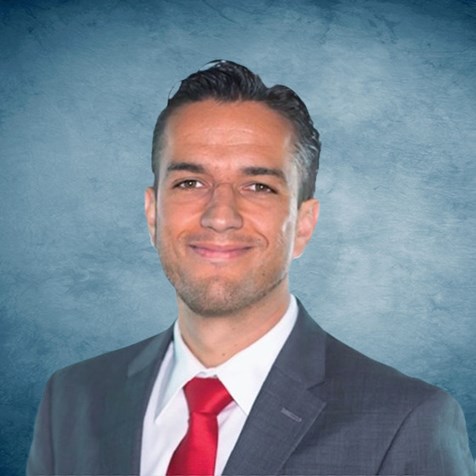 Role at Vantage Bank
I direct and administer the South and West Texas Banking Centers to achieve profit growth and customer experience objectives through the development of deposits, assets, and fee-based services. I maintain extensive interaction with department managers along with branch managers to coordinate, collaborate, and manage the branch network strategies, while maintaining a focus on operational risk management and profitability of the branches. I participate in the overall profit operation of the bank through the setting and attaining of a profit plan, control of operating expenses, and resolve personnel problems, working with the assigned personnel to ensure resolution within established procedures and guidelines. I am responsible for evaluating performance on a consistent basis, providing counseling and guidance as needed; annually preparing formal written performance appraisals in an honest an impartial manner, recommending salary increases and promotions as appropriate. I maintain regular contact with existing customers, as well as prospects and business leaders within the community. I evaluate potential prospects and work with business partners for business development.
Business Leadership
I have 20+ years of experience in management and sales. I also have 15 years of experience in banking and lending, including consumer, mortgage, and small business. I attended 4 years at the University of Texas Pan-American, seeking a degree in Engineering and Finance, accumulating a total of 97 credit hours. I graduated from Southwestern Graduate School of Banking at Southern Methodist University in Dallas, Texas. Additionally, I graduated from Leadership McAllen - Class 39.
Community
Through my role in the banking industry, I love the fact that I have been able to help members of my community obtain the American Dream of homeownership and have helped many business owners reach their financial goals through the financing of commercial warehouses, investment properties, and have helped builders expand their projects. Investing and expanding our community is certainly a favorite of mine!
Community Service
I currently serve on the Make-A-Wish RGV Board. I am an Executive Board Member and serve as their Treasurer. In addition, I also serve as a steering board member in Leadership McAllen.
Hobbies & Interests
I spend most of my time outside of work involved in my kids' sport activities. They are certainly our priority and we love supporting them in everything they do. Outside of that, I spend a lot of my time doing handyman work around the house.
Contact Me About
I specialize in retail banking, business development, lending, and management.