Angie Gaona
Commercial Relationship Manager
Eight years with Vantage Bank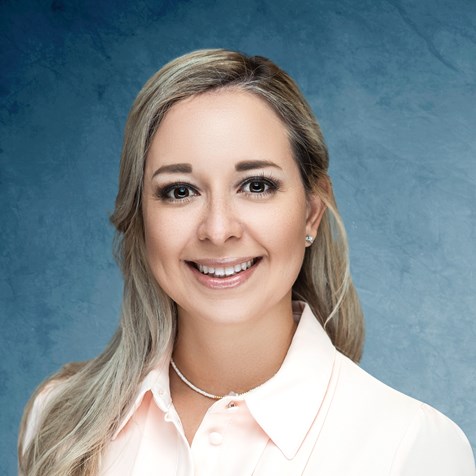 Role at Vantage Bank
As a Commercial Relationship Manager, I am able to provide business owners with a more personal experience when working with Vantage Bank. I call it "Private Banking for Business Owners", as this allows me to grow my portfolio with clients that we truly know and understand. This also helps me be a better banker and partner of my client's business.
Business Leadership
I have been in banking for a total of 16 years. Most recently, I worked as a Small Business Lender for Vantage Bank.
Community
I love our San Antonio and Hill Country community because of our resilience. During COVID, I saw so many small businesses struggle. Each time I had my clients reach out with promotions or other ways that people could support their business, people within the bank and within the community did all they could to support them. I love that Vantage Bank is so supportive of my clients. We were and are there for them in ways that I never thought would be possible. The most memorable one would when Paul Thornton took some of the other RM's out for lunch in the middle of the pandemic to one of our client's restaurants. They had to eat in the parking lot since all restaurants were closed. He did not advertise this nor post on social media, but just sent it to me and that meant so much to me, and especially to our client to know that not only do they have my full support, but the whole organization was there to support them too.
Community Service
I am active in the following:
-San Antonio Hispanic Chamber - Ambassador from 2016 to present
-San Antonio Hispanic Chamber - New Member Committee - 2016 to present
-Boerne Chamber of Commerce - Member since 2017
-Committee for Leadership Boerne with The Greater Boerne Chamber of Commerce - Since 2019
-PTO Board Member for Kendall Elementary School - VP of Membership for the school year 2021-2022
Hobbies & Interests
I love to workout, especially Pilates, but I love to try new workouts all the time. Anything that requires me to workout, I am in! I also love to be a part of my kids activities, from gymnastic practices and competitions to baseball and soccer games on the weekends. Spending time with my family is my favorite activity!
Contact Me About
I specialize in commercial real estate lending, foreign national lending, and SBA loans.