Manuel M. Casanova, Jr.
Brownsville Market President
11 years with Vantage Bank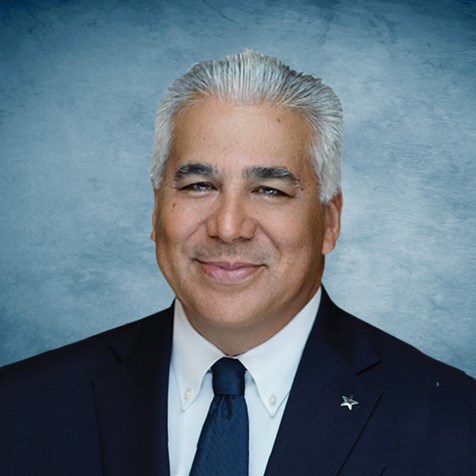 Role at Vantage Bank
My role at Vantage is Brownsville Market President with the principal responsibility of supporting the growth of the local economy by making commercial loans and safeguarding commercial deposits.
Business Leadership
I have 40 years of banking industry experience with 12 years as a federal bank examiner (OCC) and 28 years as a banker in senior roles at a few other banks and, now, Vantage Bank. I have a CPA license and have an MBA certificate. I served on the Federal Reserve Board Consumer Advisory Council in Washington, DC for three years. I am also a graduate of the University of Colorado-Boulder Graduate Banking School.
Community
The community I serve has gone from a small community 25 years ago to a dynamic city in the Rio Grande Valley. It is growing commercially with the outstanding growth of activity at the Port of Brownsville to the emergence of Space X station at Boca Chica beach, an enlarged remodeled airport, and the opening of a Tesla service center. Population growth is strong and the average age is under 25 years old. The future for Cameron County/Brownsville is very bright.
Community Service
I am currently chairman of the Texas Southmost College Foundation Board. The foundation provides scholarships for qualified students.
Hobbies & Interests
I enjoy golf, history, reading, and spending time with our four grown kids and six grand kids.
Contact Me About
I specialize in all types of commercial lending to include lending for apartments, retail centers, real estate subdivisions, etc.